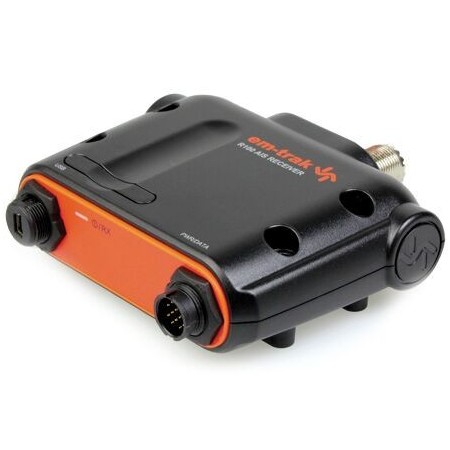 R100 -AIS receiver. Fully certified, small, robust with intelligent connectivity
The em-trak AIS R100 is a high performance dual channel AIS Receiver which offers superior operational performance. 
The em-trak R100 provides you with a reliable high performance AIS message recieving capability within a small, robust and power efficient package. It will reliably receive and process, in real time, all AIS messages within range and output the data to your chart plotter or PC.
PRODUCT INFO
o    small and robust
o    plug and play connectivity with chart plotters and PCs
o    low power consumption 
o    rugged vibration resistant
o    MOB & SAT detection
Automatic Intensification System 
For price inquires and details concerning all of our products please call us on (+30) 210 45 14 631 and (+30) 210 42 86 121. Our Call center is ready to take you call.